Prosper's Best - 3 New Construction Neighborhoods
Posted by Brent Wells on Thursday, November 12, 2020 at 4:34 AM
By Brent Wells / November 12, 2020
Comment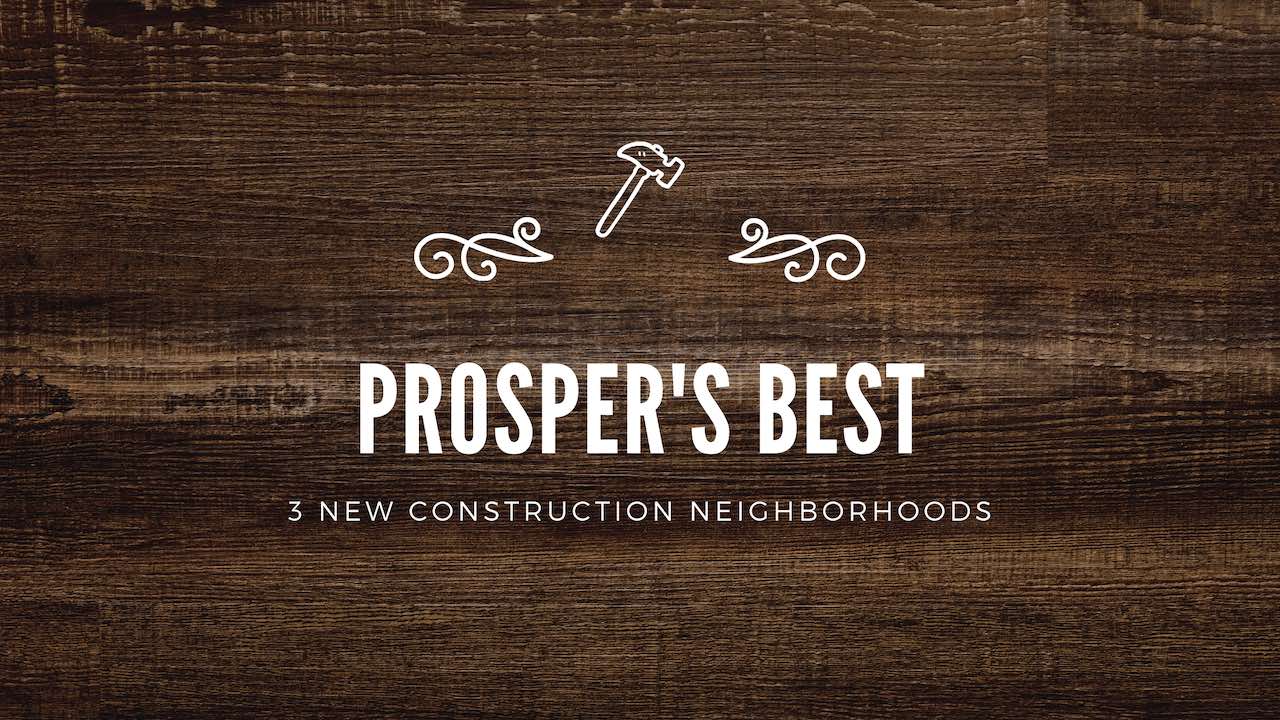 Prosper Tx is a small town just north of Frisco Texas and is only 22 square miles in size. However, it is filled with an overwhelming amount of new construction neighborhoods. If you can't decide where to start your new home search, allow us to suggest our Top 3 New Construction Neighborhoods in Prosper Tx.
Why do we consider these neighborhoods the "best"? We love these neighborhoods for overall feel of the neighborhood, the amenities and the builders building here.
The Top 3 Prosper New Construction Neighborhoods Are:
The neighborhoods on our list of best of Prosper neighborhoods are in no particular order. Have fun reading this article and we'd love to hear your opinion at the end of the article in the comments section...
---
Lakewood at Brookhollow
Coming in at our top spot is Lakewood at Brookhollow. Now this is a bold choice on our part, since the neighborhood is a funky little place with tons and tons of charm! It doesn't have the disney land features of Windsong Ranch. It doesn't have the higher end homes of Star Trail. What it does have is beautiful homes and a unique charm and style all its own. We highly recommend you check it out and Highland homes stunning new model. Be sure and tell Dolly the Highland sales associate we sent ya...
---
Windsong Ranch
Do you have kids? Yes? Ok we are done, welcome home to Windsong Ranch. Seriously, do NOT visit Windsong with your children unlesss you are ready to move. This amazing neighborhood is designed from the ground up to appeal to families. You know, get them outside and moving, biking, swimming, fishing, playing, laughing. Heck I want to move there myself now. Seriously, you will thank me later. Tons of builders, price ranges and new best friends just waiting to meet you.
---
Star Trail
Beautiful homes, quiet environment, great amenities and easy access to the Dallas North Tollway. You can literally have it all from playing tennis before work, breakfast in your stunning Toll Brothers home and a quick drive to work south of Prosper. If you visit the Toll Brothers, tell Jen the sales associate Brent said 'Howdy'.
Many of our executive clients choose Star Trail, but so do our families. Lot's of kids live here to due to the amazing Prosper schools. So if Windsong overwhelms you we recommend you check out all the great homebuilders in Star Trail.