Life After Retirement Require's The Right House
Posted by Brent Wells on Tuesday, January 3, 2017 at 2:16 PM
By Brent Wells / January 3, 2017
Comment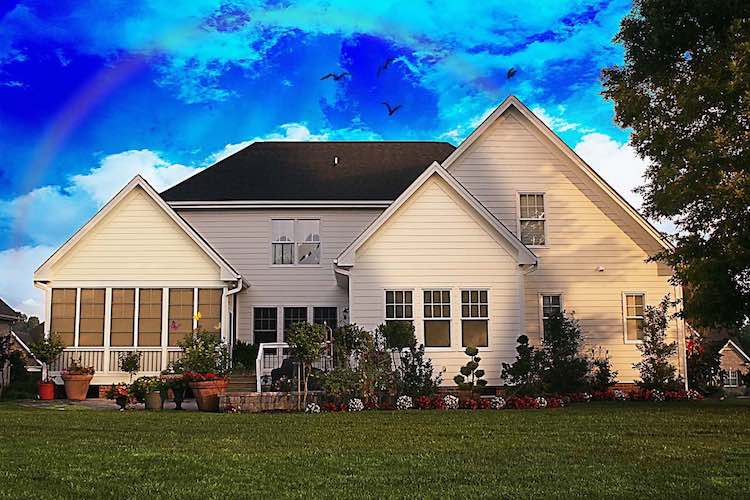 When you are about 40 or 50 years old, you may still feel as if it is too early to worry about life after retirement. If you are buying a home right now however, and you're planning to settle down there. You should keep in mind that, the home you select now plays a big role in impacting your options for the future. Below are some considerations that you should make before you buy your next home, especially if you are planning on living there for the rest of your life.
Can you walk along the neighborhood?
In your later years its important to consider living somewhere that's centrally located. A place where you can walk or utilize public transit will make your life drastically easier.
The neighborhood should be walkable, well lit, well maintained and therefore safe for pedestrians. The neighborhood should also have some nearby restaurants, grocery stores and retail stores. It would also be ideal if it wasn't far from your doctor & a pharmacy.
Are there local social opportunities?
Life after retirement can be fun if you live in a strong community that has many activities to be done and at the same time has many people to meet. A place that has enjoyable activities and can give you a chance to meet new people (especially if there is a nearby community center) is ideal. Note that, if there is a nearby community center, there may be some fun activities, volunteer opportunities and even some interesting classes that you can enjoy. Places of worship, libraries, parks and even museums should also be nearby. These areas are going to be very important later in life and they should be accessible to you at any time.
Is it the right size?
When moving to a home that you are going to retire in, you should consider downsizing. It is true that big house looks beautiful with its green lawn but you should ask yourself the question. How am I going to maintain it?" A bigger house requires more effort to maintain and if you're not able to take care of it yourself, will you have the ability to hire a home maintenance company? The wisest thing to do is to move to a smaller house with less space that you can easily manage yourself.
Accessibility
Accessibility is very important because it makes it easy to live in both now and when you are retiring. The home should have;
Wide walkways
Single storey layout that has no entry stairs
It should not have random steps
There should be enough lighting
The storage space should be easy to reach
The counters should neither be too high nor too low
There should be a walking shower with a seat
The floor space should be big enough for easy movement
If you are having some accessibility challenges right now, it will only worsen as you age and therefore you should consider renovating it. Alternatively, you can move to a house that will make your movement much easier.
Can you modify it for aging in place?
Looking for the perfect house is not an easy thing and sometimes, you may find one that you love but its accessibility design is not good enough. If that is so, you should consider renovating it and doing so can make it ideal for aging. Some of the things that you can do include;
Installing more lighting both indoors & outdoors to improve visibility
Choosing chairs and sofas that have sturdy armrests & back support
Installing handrails in the bathroom(i.e. to the bathtub & toilet) for extra support
Adding non slip surfaces in the shower & bathtub to prevent falls
Adding handrails to the indoor & outdoor stairs to help you maintain your balance
Replacing doorknobs that are round with lever handles that can easily be opened
Choosing countertops & tables that have rounded edges
Keep your plan in mind
By choosing a home that will support you as you get older you will make your life much easier. This is because, this house is not only going to be comfortable now, but in the future as well.
Therefore, when you hunt for a house, always keep your aging in mind and you will definitely find a house that you can live in for many years to come.