David Weekley Homes In Hollyhock
Posted by Brent Wells on Wednesday, September 28, 2016 at 1:04 PM
By Brent Wells / September 28, 2016
Comment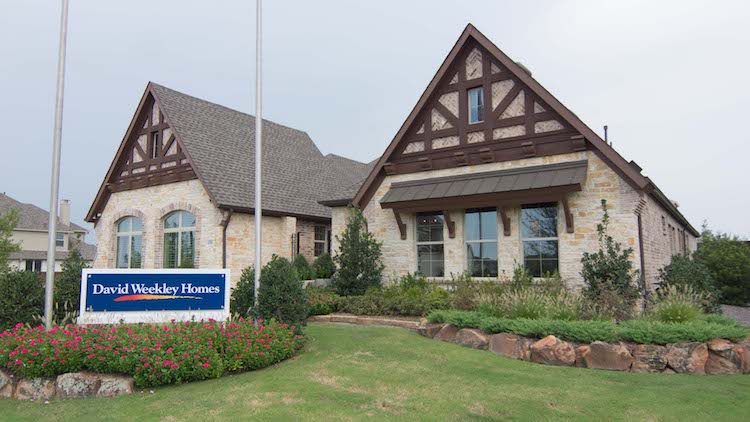 Hollyhock is one of Frisco's hottest new communities
There are a ton of home builders out there. In the DFW area we are blessed to have some of the finest homebuilders in the nation. The David Weekley story is well worth visiting the link above and reading how the "David vs Goliath" mindset was so appropriate for their new business many years ago. They even used it in advertising.
David Weekley Homes In Hollyhock is totally customer driven. It's what motivates, steers and fuels their everyday work. I can personally remember touring David's model homes twenty years ago with Deb and being wowed by how amazing his homes were. The designs were stunning and very livable. That is the David Weekley trademark.
David and his older brother started their company with a wing, a prayer and a loan backed by everything they possessed. It paid off very well. After moving to Dallas many years ago when the Houston oil bust occurred they put down deep roots. They kept their heads down and built homes their way, the customer centric way.
Fast forward a few years and after many awards they got one they treasured. Disney called and invited them to be part of a select group of homebuilders to join a visionary movement. Celebration is the neighborhood Disney built, along with the nation's top builders. David Weekley Homes In Hollyhock are still bringing their "A" game to their clients in Hollyhock. They have helped bring over 70,000 families new home dreams to life.
The Northington (Plan #6675)
David Weekley Homes In Hollyhock has built a Northington as their model home and it starts at $490k. It is a two story home with a base of five bedrooms and four full baths. It contains one half bath and a two car garage. Keep in mind, you can increase the bedrooms to six and the full bathrooms to seven. You can head over to the David Weekley Homes In Hollyhock page to use their interactive home planner.
Go For A Visit
Okay, everyone loves to visit model homes and do I have a treat for you! When you head over to the model ask for Darlene, you are gonna love her. You can reach her at (877) 933-5539 and tell her Brent sent ya. She knows more about David Weekley Homes In Hollyhock than anyone I know. She is super fun to talk to and will not hit you with any high pressure sales nonsense. Be very careful, the model home is stunning and will make you want to build right away, don't say I didn't warn you.
HOLLYHOCK is a trademark owned by NASH Eland, LLC.