3 Important Facts About New Construction
Posted by Brent Wells on Wednesday, April 5, 2017 at 5:09 PM
By Brent Wells / April 5, 2017
Comment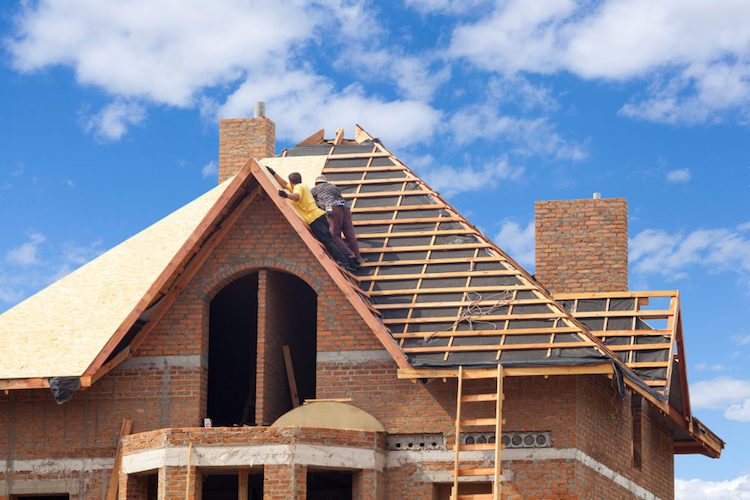 It seems new home builders are the only people selling their homes in North Texas. So that makes this the perfect time to learn the ins and outs of buying a newly constructed home. Sure, a lot of the process is similar to buying an existing home, but, if you're considering a new home, it's critical that you understand some of the differences – critical to both your sanity and your pocketbook.
1.The builder has an agent and a lender . . .do you?
The sales associate in the model home works for the builder, period. They do not have your best interests at heart, they have the builders. If you ever doubt this, just wait till something goes wrong on your build job and see who they support and advocate for. Shocker, it will be the builder.
This doesn't make them a bad person, it just means they don't work for you. Afterall, they sit in the builder's model home, wear a name tag with the builder's name on it and the builder signs their paycheck.
In Texas, the seller pays for your agent's services, your best bet is to go into the situation with your own representative. So, when the builder's agent asks you if you're working with an agent, let him or her know that you are and you can move on to view those amazing new homes.
Whether or not you should work with the builder's preferred lender may take some research. Often that lender will be able to save you money on your mortgage but the only way to know for certain is to obtain quotes from other lenders and compare them all.
2. Research is a bit more challenging
The initial steps in the house hunt, after seeing a lender, include deciding where you want to live (at the neighborhood level) and in what type of a home. When the neighborhood is brand new, you'll be presented with several challenges not present when purchasing an existing home. Keep the following in mind when researching homes and communities
Even new homes can have problems. Visit the existing home areas of new communities and do stop and chat with any residents you see. Ask about their experience with their homes and with the neighborhood overall.
Ask the builder's agent about the Homeowners Association (HOA) and how much the monthly fee will be. Ask to the see the HOA documents, such as the CC&Rs – the covenants conditions and restrictions. Run them by your attorney if there is anything you don't understand.
Determine if Internet and TV service will be available in the community as of your expected move-in date.
The Better Business Bureau is a valuable resource. Use it to research the developer/builder.
Visit the city planning office to determine what they have planned for the area surrounding the community.
If noise bothers you, check the neighborhood's proximity to busy roads, the airport flight pattern and the number of young people residing there.
Although it is great to be one of the "founding" fathers or mothers of a new neighborhood, keep in mind that if you move in before the neighborhood is complete you'll be forced to live with the dust and noise of construction work for a while.
3. New home upgrades can be confusing
As you tour the model homes, unless you purchase identical upgrades, your home will not look anything like the model. In fact, it will be a bare shell, with the least expensive flooring, appliances and fixtures. Find out exactly what comes with the basic home price. With that in mind, you can add upgrades and keep within your budget.
Typically upgrades performed by the builder during the construction process are more expensive than if you hire someone to do them later on. The advantage of having them done during construction, though, is that you can roll the costs into the loan.
Let's take a look at three of the most popular builder upgrades.
The lot — The one upgrade that you can be assured will hold its value is land. Unless you live in Hawaii, no more land is being created. A larger lot, or a better-located lot (if you can afford it), is worth the money it costs.
Structural upgrades — Creating a three-car instead of a two-car garage or adding an extra bathroom are popular upgrades because of the expense homeowners would incur if they saved these upgrades for after they close escrow.
Think about your wants and needs and whether any would be costlier to add once the home is built. Any time a wall needs to be opened you can expect a huge mess that costs lots of money.
Looking for neighborhoods that are being built now? Check out Auburn Hills in McKinney, Windsong Ranch in Prosper, and Hollyhock in Frisco just to name a few!