Meet DFW's Most Trusted Real Estate Team
The bedrock of our company begins with faith and giving honor to our Lord and Creator for his abundance of grace. Our company values stem from that faith and give us a platform for conducting business.
Leadership: We lead by serving. Let's face it, real estate is a service industry and at LivingWell, we have a heart for service. Through serving the needs of others, we enrich our lives and our company.
Integrity: Simply defined is how you behave when no one else is looking. At LivingWell, integrity is the cornerstone of our business. We believe in truth, honesty, and in making the right decisions even when it is difficult to do so. There is nothing more valuable than your reputation and your good name. We expect the upmost integrity from our employees and our sales staff.
Value: For both clients and associates, our services must provide value. We believe in continued education to stimulate personal and business growth. We owe it to our clients to continually improve in order to provide the best services possible.
Innovation: Innovate or stagnate? It seems technology changes at the speed of light. We choose to embrace innovative ideas and technology that help us professionally and ethically advance our business.
Nurture: Relationships are our most valuable assets and at LivingWell, we strive to nurture those relationships. People should always come before profit.
Go-Give: When you give generously and freely to others without fear, you'll always get more in return. Let's be a company known for our generosity and giving spirit to share our ideas, our time, and our services. A wise woman once said, "If you have an idea and I have an idea and we both share our ideas with each other, we'll each have two ideas."
---
Meet Our Broker / Owners...
Broker | Listing Expert | CHLMS Guild Member | ASP Stager | ABR | CNE
License: 0552568
---
Broker | Certified New Home Sales Agent
License: 0588650
---
The Baskett Team
REALTOR®
License: 0718032
---
REALTOR®
License: 0787058
---
Our Amazing Real Estate Agents...
---
---
---
---
---
Our Agent Care Team...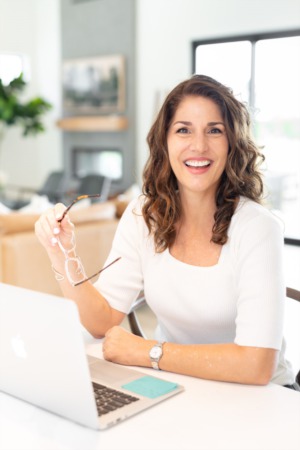 Director of Talent Acquisition & Engagement
---
Love letters from our amazing clients...
We have met some amazing people over the last few decades and many of them have been kind enough to write about their experience working with us. We list a few here, but you can find all of them on our Google Reivews Page...